Want to make The Difference?
Applications are currently closed
2019 was another fantastic year for doing things Differently for our clients and our team. We worked on more than 40 new projects and have welcomed our 90th member to the Collective.
We're concentrating on looking after our clients and our people at this time.
We appreciate your interest in The Difference Collective and would love to hear from you when our doors re-open.
Working with us is different from agency or corporate life, if that's your background. You won't be an employee for a start. You'll be an independent freelancer working flexibly on your terms.
But rather than going it alone, you get the support and camaraderie of a virtual community, teammates and a diverse pipeline of relevant and interesting project-based work that matches your skills and aspirations.
It's all the good stuff from the life and culture of a terrific agency without the ties, constraints and monotony.
Collective experiences
What our members say about working differently
I hoped it would be this good but thought it couldn't live up to expectations. But wow – it's been a baptism by fire. All these amazing brains, working quickly and efficiently to deliver on client objectives. I've really enjoyed working as a team again.
Overall it's been very positive and I've felt very involved.
The Difference Collective is a friendly community of freelancers with plenty of work opportunities and a lovely team vibe.
Being part of such a great network has enabled me to tap into others' experience and reach out to individual members to get 15 mins of insight. This in itself is a great benefit.
I get to work with amazingly talented people and have the flexibility to fit life in.
It has brought me rewarding work. I have enjoyed collaborating with other members. Communication has been great. I have been able to spend as much or as little time on participation as I wanted. It feels properly flexible.
If you choose to work differently you'll benefit from:
Premium project work opportunities
Premium clients
Purpose-built multi-talented teams
Collaborative virtual working
Diversity and stimulation from a range of projects and clients
Industry-wide training
Industry trends and insights
A collective forum for idea generation and sharing
Operational, HR, finance, IT, marketing and legal support
Touch down working space
Opportunities for in-house and agency placements
Collective social events
Want to make a Difference?
The Collective is all about professional choice and freedom. It liberates individuals' skills and talents to meet their match in challenging, fulfilling project work, carried out in ways that fit your lifestyle and aspirations. You'll be part of a virtual team, with the support and encouragement of people who've worked freelance for years as well as those who come to it with a fresh perspective.
But everyone's different… and it's not for everyone.
So how will you know if it's for you?
If you're thinking of making a career and lifestyle change from a more conventional way of working, you can talk to us and use us as a sounding board. Because we're passionate about working differently, we offer free initial advice and mentoring if you want it to help you decide if it could enhance your life.
Our Core Collective
What our core team values about the opportunity to work differently
Lisa
"One of the biggest incentives for me switching to freelance work in the first place was to inject variety into my daily working life. Being part of The Difference allows me to do what I do best without the confines of a regimented working location and hours."
Carly
"When I discovered that Angie was in the process of establishing The Difference Collective I jumped at the chance to get involved. It means I can still work flexibly on my terms, around my two young children, but with the added benefit of being part of a fantastic team who are at the top of their game. I'd say it's the best of both worlds!"
James
"For me, being in the Collective means I can focus on the task at hand without the baggage of corporate infrastructure. I can support people when they need it and make the best use of my own time to balance client demands. I find I work best early in the morning – with The Difference I can do that and produce my best work."
Vicki
"Being part of The Difference Collective has given me access to forward-thinking, large, well-known brands that I might not otherwise get access to. Working collaboratively across a network of truly brilliant comms professionals means that every day is a school day: working together – remotely and face to face – delivers a fresh perspective, continual professional progression and a teamwork approach, so often illusive to a freelance career. It's completely inclusive and has put me back at the heart of building PR and social media campaigns for great clients.  To join was the best decision I've made in years!"
Maria
"I joined the Difference because I'm passionate about building a portfolio career in Communications, Coaching and training to be a Yoga teacher. Being part of The Difference means I continue to work with great teams, we deliver great work and I continue to work in healthcare – an area I'm passionate about – without compromising on any of my priorities."
Stuart
"Creative practice can be an incompatible mix of independence and collaboration. It shouldn't work and in many corporate situations it doesn't. The idea of The Difference is one way to solve this conundrum. I can come together with like-minded people at a moment's notice, but also retain an independence of thought and ideas."
Harpreet
"I joined The Difference Collective as I am a firm believer that people can work flexibly and still be effective.  The benefits of working flexibly are obvious – people are more motivated, engaged and empowered which allows them to be the best they can be.  The Difference Collective brings together some of the brightest minds in the industry to create a network of like-minded professionals who work collaboratively and support one another virtually.   I am proud to be working here where people champion working differently and really making a difference."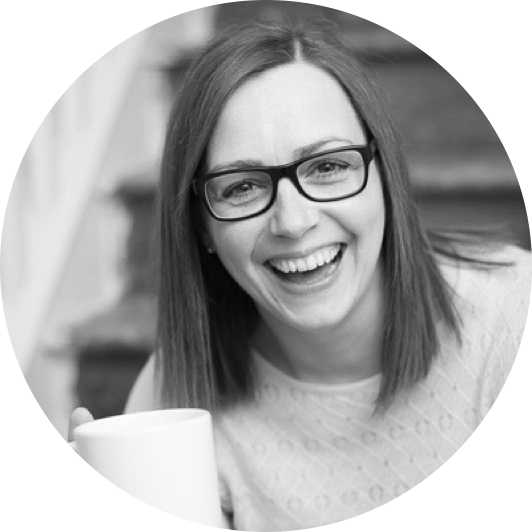 Jo
"In this technologically advanced world, no one should have to justify when, where and how they work. The Difference Collective has understood this, embraced it, and is leading the charge for how the healthcare comms industry really can #WorkDifferently. It is inspiring to be part of a community of remarkably talented people who would otherwise be lost to the industry, which would be a travesty. I get to work on incredibly exciting and challenging projects when I want and I know I have a 60-plus-strong team supporting me all the way. Most importantly, I believe The Collective delivers absolute excellence to all clients at all times. How brilliant is that?"
Charlie
"I work flexible hours to accommodate my other writing work and parenting two school-age children. I love the stimulus of diverse projects and clients without the hassle of account management. Working differently to me means being able to set my own agenda and schedule and give my full attention to my different priorities when I choose to. I get far more done in a day or an hour than I ever did when I was tied to a corporate working week – and with far more energy and creativity."
Katy
"To me, working Differently is about smarter use of time. It's about not having to run out the door before my children have had their breakfast, and returning as they are climbing into bed. It's about producing top quality work and showing others that 9-5 isn't the only means to achieving great working partnerships."
Elspeth
"For me, being part of The Difference Collective means I can get to work with some of the most senior experts in health comms, whilst still maintaining my independent work. They're a brilliant and supportive bunch of colleagues who I learn from every day. Working differently means I can effectively juggle my professional and family life, as well as working on an exciting variety of projects."
Jo
"Being part of The Difference Collective means I can work on bigger and more brilliant healthcare projects than I could deliver on my own. As freelancers, we invest heavily in our own learning and development, and I love working alongside some of the brightest and most forward-thinking people in our industry. It also means I can work with clients and colleagues who trust that I will work flexibly around my family but are confident I will deliver great results."
Alex
"Joining The Difference Collective reinforced my belief that it is possible to work flexibly and produce the same first-rate results for our clients.  In fact, being part of a virtual collective of senior healthcare advisers means I can be part of something even bigger and better.  The client has access to a bespoke, focused team, and I have the ability to connect, share or focus independently on the task at hand.  It's the perfect combination."
Working independently creates time-consuming admin for us all. We've partnered with two trusted and good-value service organisations to help our members handle it.
We've chummed up with the team at Cobia to help with finance headaches for those freelancers who need accountancy support.
Our friends at specialist insurance brokers Robison & Co have found us a competitive deal on professional insurance.
Curious to know more?
If you have more questions that you'd like answered before submitting an application form, check out our freelancer FAQs or get in touch to have a chat with our HR team. We'd love to hear from you.
Say hello to something 

Different!
Get in touch if you'd like to know more. We'll get right back to you to discuss how we can make The Difference.
The Difference Collective
Connecting you with the best
SUBSCRIBE TO OUR NEWSLETTER